A big thanks to all of you who have visited my website, I hope you've enjoyed the photo's I've posted. Unfortunatley I'm now approaching capacity and so will need to start taking some shots off so I can put some new shots on. If you are interested in any off the photo's and want a copy, please contact me through the contact page (above) sooner rather than later.
Please note that all photo's on this website are copyright protected so please contact me if you want a copy, I do not give permission for any of these photo's to be used on Facebook or any other website so please do not copy them!
Once again, thanks for looking and say hello if you see me out and about.
Steve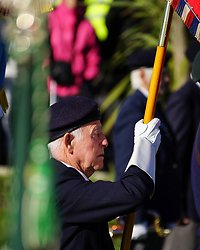 Gallery
Sport
Please remember that these photos are subject to copyright so please don't copy them but if you want a copy, please contact me through the comments page.
I don't give permission for any of these photos to be copied and published on social media sites.

Enjoy,

Steve
Sunsets
Please remember that these photos are subject to copyright so please don't copy them but if you want a copy, please contact me through the comments page.
I don't give permission for any of these photos to be copied and published on social media sites.

Enjoy,

Steve
Animals
Please remember that these photos are subject to copyright so please don't copy them but if you want a copy, please contact me through the comments page.
I don't give permission for any of these photos to be copied and published on social media sites.

Enjoy,

Steve
Portraits
Please remember that these photos are subject to copyright so please don't copy them but if you want a copy, please contact me through the comments page.
I don't give permission for any of these photos to be copied and published on social media sites.

Enjoy,

Steve
Events
Please remember that these photos are subject to copyright so please don't copy them but if you want a copy, please contact me through the comments page.
I don't give permission for any of these photos to be copied and published on social media sites.

Enjoy,

Steve
Stuff
Please remember that these photos are subject to copyright so please don't copy them but if you want a copy, please contact me through the comments page.
I don't give permission for any of these photos to be copied and published on social media sites.

Enjoy,

Steve